VBM Thought Leader: Alfred Rappaport
Creating Shareholder Value
The New Standard for Business Performance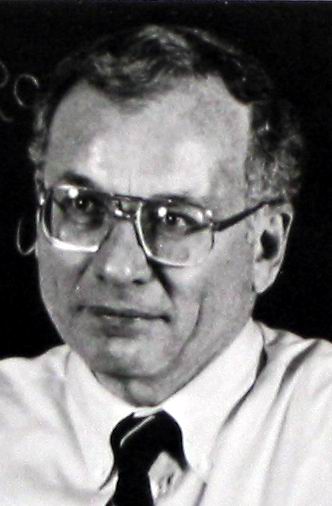 About Alfred Rappaport: biography / resume / curriculum vitae
Dr Alfred Rappaport, the Leonard Spacek Professor Emeritus of J. L. Kellogg Graduate School of Management at Northwestern University, developed the idea for the Shareholder Scoreboard, published annually by the Wall Street Journal. He is co-founder and former Chairman of the Board of the Alcar Group Inc., whose consulting and education practices are now part of the LEK/Alcar Consulting Group, LLC, the U.S. operation of a worldwide strategy consulting firm. He has been a guest columnist for The Wall Street Journal, The New York Times, and Business Week, and lives in La Jolla, California.

About Creating Shareholder Value - The new Standard for Business Performance
Ground-braking classic book on Corporate Strategy in relation to creating shareholder value (1986). A true classic on Shareholder Value and Value Based Management, that remains very worthwhile to read even today.
Alfred Rappaport is one of the founders of the creating shareholder value mindset, which gained importance in the '80s and still growing and increasingly accepted worldwide. Rappaport also Co-founded L.E.K. Consulting. According to Rappaport given that investors increasingly value bonds by discounting future cash flows, it stands to reason that they value stocks in the same fashion.
Rappaport starts the book explaining that objections to using a Discounted Cash Flow model do not hold. Strong arguments and empirical evidence is given to explain the market's valuation mechanism.
What follows is a basic but thorough explanation of the 3 elements for valuing a company (cash flows, risk and the competitive advantage period).
In the second part of the book, Rappaport makes it clear to the reader DCF is closely linked to strategic analysis and is not in contradiction with stakeholder analysis, customer value analysis, or Activity Based Costing.
On the contrary, Rappaport shows DCF can also be used as a communication tool, that helps investors understand a company's implied performance and how to (re)act.
Creating Shareholder Value - The new Standard for Business Performance is a true achievement in human thinking; like classical music, creating shareholder value from Alfred Rappaport will forever remain an excellent piece of art.