VBM Thought Leader: Baruch Lev
Intangibles - Management, Measurement, and Reporting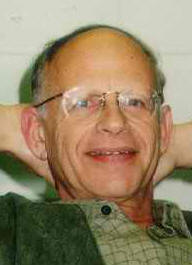 About Baruch Lev: biography / resume / curriculum vitae
Baruch Lev is the Philip Bardes Professor of Accounting and Finance at New York University, Stern School of Business, the Director of the Vincent C. Ross Institute for Accounting Research and the Project for Research on Intangibles. He earned his MBA and Ph.D. degrees from the University of Chicago. Served on the faculty of the University of Chicago, University of California-Berkeley (jointly at the business and law schools) and Tel Aviv University (where he was dean of the business school). He is a permanent visitor at Ecole Nationale Des Ponts and Chaussees (Paris) and City University Business School (London).

Professor Lev's research spans four books and about 75 research studies published in the leading accounting, finance and economic journals. This research concerns the optimal use of information in investment decisions; business valuation issues; corporate governance; and recently intangible investments (intellectual capital). In particular, the measurement, valuation and reporting issues concerning intangible investments. In recognition of this research, Baruch Lev was awarded numerous prizes and an honorary doctorate.

Professor Lev's professional experience includes public accounting (auditing), investment banking, board membership, and numerous consulting engagements in the areas of corporate valuation, intellectual property, utility regulation, securities disputes and corporate governance issues. He lectures internationally and conducts executive seminars on finance, accounting and intellectual capital issues, working closely with such institutions as the Securities and Exchange Commission, the Financial Accounting Standards Board, OECD, the European Union, and the Brookings Institution.

Baruch Lev was recently elected by Accounting Today (September 27, 1999) to the Top 100 Most Influential People in the profession -- those who "are changing the way in which the profession does business," and re-elected on October 8th, 2000 to the year 2000 list of the 100 "most influential people."

About Intangibles, Management, Measurement, and Reporting
Two citations out of this book in my opinion express "Intangibles, Management, Measurement, and Reporting" very well:
"Economic slowdowns and capital declines do not change these fundamentals: that an enterprise's competitive survival and success will primarily depend on smart intangible investments leading to innovation and effective commercialization".
"In a challenging business environment with unforgiving capital markets, it is now time to move on from low-hanging fruit, such as patent licensing, to the full incorporation of intangible capital in managerial strategic and control processes and the full recognition of the role of key intangibles in corporate value creation".
With a good blend of real-world stories and easily understood economic reasoning, the book from Baruch Lev has tremendous educational value. It is an especially valuable source for those interested in learning about managing knowledge-based business and Value Based Management.




John Hand and Baruch Lev: Intangible Assets: Values, Measures, and Risk (2003)
20 State-of-the-art essays and research papers by leading authorities, charting the frontiers of intangible (intellectual) assets, their management, valuation, and economic consequences.
In today's ultra-competitive global economy, intangibles are increasingly taking centre stage in firms' business strategies and investors' valuations. Physical and financial assets are becoming commodities, yielding at best a competitive return on investment. In their place, intangible assets such as patents, brands, unique business processes, breakthrough scientific discoveries and strategic alliances are what firms are using to create dominant market positions, control risk, generate abnormal profits, and achieve growth and wealth. The dramatic rise and fall of high-technology company valuations has brought the unusual economic characteristics of intangible assets into the public arena. The concurrent advantages and vulnerabilities of intangible-intensive companies has highlighted the importance of having an in-depth understanding of the economics of intangibles and developing tools to better manage and evaluate them. This reader provides that understanding by bringing together the best research and advocacy on intangibles.